Head of School Appointment
On August 16, 2021, the Board of Trustees announced the appointment of Jalene Spain Thomas as the fourth Head of School at St. Patrick's Episcopal Day School, effective July 1, 2022, following a robust national search.
On December 14, 2020, Head of School Peter A. Barrett and Board Chair Mia Bass announced the plan for Peter's retirement at the end of the 2021-2022 school year.
---
Unanimously recommended by the Search Committee, Jalene received the enthusiastic, unanimous support of the Board of Trustees and, in turn, the Vestry of St. Patrick's Parish, which ratified the appointment. The current Director of Lower School at St. Stephen's and St. Agnes School in Alexandria, Virginia, Jalene is a gifted, seasoned educator with a two-decade career in Washington-area Episcopal schools.
We are grateful to the Search Committee, co-chaired by Trustees Mashea Ashton P '25 and Rebecca Kim P '24, for their work during this demanding—and ultimately resoundingly successful—process.
Head of School Search Committee Updates
An Announcement from the Head of School and the Chair of the Board of Trustees
December 14, 2020
Dear Mia,
For more than a quarter of a century, I have had the best job in Washington. Since 1994, I have had the privilege of sharing work that I love with an amazing group of young people, their wonderfully supportive families, and a faculty and staff that couldn't be more talented or dedicated to their craft. I will always treasure these relationships. However, there does come a moment, in the life of an individual and in the life of an institution, when it is time to turn toward what is next. Confident that time is now, I will make the 2021-2022 school year my final one as Head of School at St. Patrick's.
Together, we have accomplished much during the last 27 years in imagining, creating, and animating exceptional settings for teaching and learning. St. Patrick's has grown to become a thriving Nursery to Grade 8 school, one that has earned a stellar reputation well beyond the Washington area that it has served so well since 1956. Interest in the Day School is brisk. Our finances are strong. A generous community has supported superb facilities, real estate acquisitions, and endowment growth that offer a range of exciting options for the future. Even during a global pandemic, our campuses are alive with the intellectual, social and emotional, moral and spiritual, and physical activity necessary for young people to grow in healthy ways, reach for their full potential, and take their thoughtful places in a world that, while often confusing and sometimes even harsh, is nonetheless filled with beauty and possibility. Together, we have strived to educate those young people to be able to seize those possibilities in ways that engage and express their unique and vibrant selves yet always embrace the other. One of the many gifts of an education in the Episcopal tradition is the gathering recognition that we are all part of something much larger than ourselves. That theme weaves its way, purposefully and joyfully, through a St. Patrick's education.
Just as we have accomplished much, there is also much to accomplish across the next 18 months. I am making this announcement at an almost unimaginably difficult time for our city, for our country, and for so many others with whom we share this fragile planet. Justifiably proud of the faculty and staff who have made St. Patrick's their school-home, I have never been more proud of them, and of our wider community, than I have been during the last ten months. Together, we have worked to meet the challenges before us by always returning to our touchstone, the infinite value of every individual. Our faculty and staff have long demonstrated, but in particular abundance in recent months, their knowledge of craft, their commitment to the healthy growth of young people, their resilience in the face of challenge, and their courage in deploying those critical forces.
Mia, neither you nor I anticipated the challenges that were awaiting us when you became Board Chair a year and a half ago. You were stepping into a role that, to my good fortune and that of the institution, had been filled by a succession of truly remarkable individuals, a legacy that you have vigorously upheld. I am deeply grateful to you, to your predecessors as Board Chair, and to the current Board of Trustees and those with whom I have worked in the past for your support of me personally, for the opportunities for growth you have offered me and, even more important, for your support of the special place we call St. Patrick's.
So, there is work now to be done. I look forward to engaging in it with you, with my faculty and staff colleagues, and with the broader community to keep St. Patrick's fresh and vibrant before I hand this role over to another fortunate soul on July 1, 2022.
With gratitude,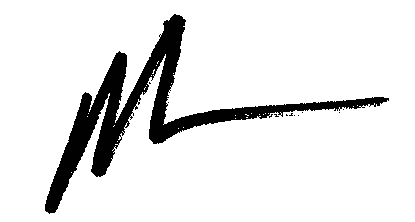 Peter A. Barrett
Head of School
December 14, 2020
Dear Members of the St. Patrick's Community,
First, I want to thank Peter for his letter, indicating that he has decided to retire from St. Patrick's at the end of the 2021-2022 school year. As current Chair of the Board of Trustees, I am one of 11 people to have worked closely with Peter in that role and have a front-row seat to his thoughtful leadership. Peter's name has become synonymous with St. Patrick's Episcopal Day School across his 27 years of service. I look forward to many moments celebrating Peter's distinguished tenure during the next year and a half, but please allow this letter to serve as a first step in that process.
Peter has been an exemplary steward of the Day School's mission, unwavering in his belief that every child has infinite value. While Peter will leave an indelible mark on St. Patrick's in countless ways, his commitment to promoting exceptional literacy as the basis for developing character, advancing human understanding, and promoting academic excellence remains a hallmark, nourishing a culture that puts the individual child squarely at the center of the teaching and learning process. Further, he has worked to create a diverse, inclusive, and joyful community, where children quickly realize that they are welcome, where they come to recognize that they are known, loved, and respected. These ideals have been embraced by the tremendously talented faculty and staff that Peter and his team have assembled, a group in which he takes great pride and that remains at the heart of the St. Patrick's experience.
Peter will leave St. Patrick's a much stronger and different institution than when he arrived in 1994. During that time, St. Patrick's added the Grades 7 and 8 program to the existing Nursery to Grade 6 school and ultimately reconfigured that program as a Grades 6 to 8 Middle School on the new MacArthur Campus, named in his honor. He oversaw the renovation and expansion of the main Day School building on the Whitehaven Campus, adding the Elementary School Library and academic wing. Given the importance of play and physical activity at St. Patrick's, it is perhaps no surprise that his accomplishments include building the Gymnasium & Performance Center on the Whitehaven Campus and the regulation-size turf field and stadium complex on the Foxhall Campus and completing the first phase of the Outdoor Spaces Master Plan with the redeveloped Primary Grades Playground and Kindergarten Playground and the ever-popular Sports Deck. These accomplishments and more are the result of his strong leadership and vision for a thriving school.
As we prepare to hire St. Patrick's fourth Head of School, we have convened a Search Committee to be chaired by Trustee Rebecca Kim P '24, an active leader in our community and a St. Patrick's parishioner. Supporting the Search Committee and the Board of Trustees will be the highly regarded search firm of Spencer Stuart. In a subsequent letter, I will report more to you about the process, which we hope will enable us to announce an appointment in the fall of 2021 for a July 1, 2022 start.
As Peter said, we are fortunate to be conducting this search from a position of strength. As a result, I am confident in our ability to attract a dynamic and committed leader who will continue to uphold our Episcopal values and our mission of shaping young people of integrity, empathy, and purpose. As I contemplate the school that a new leader will see, I share Peter's pride in what we have accomplished together. I commend our remarkable students and alumni who have brought such life and vitality to St. Patrick's. I am in awe of our dedicated teachers who continue to reach their students and teach in new ways during a global pandemic. I feel pride in our beautiful facilities, so clearly designed with young people in mind, and I am grateful for the families who made them a reality. It is collective work that makes us strong, and a vibrant community is one of the many legacies of Peter's time.
Finally, at least for now, I want to thank Peter for exemplifying character, resilience, and humility as we have faced the challenges of recent months. It has been my privilege to work alongside him. I look forward to working with our Board of Trustees, our faculty and staff, and the broader community to keep St. Patrick's the best it can be until we pass the Light of St. Patrick's on to our next leader. And now, as Peter said, let's get back to work.
In faith and gratitude,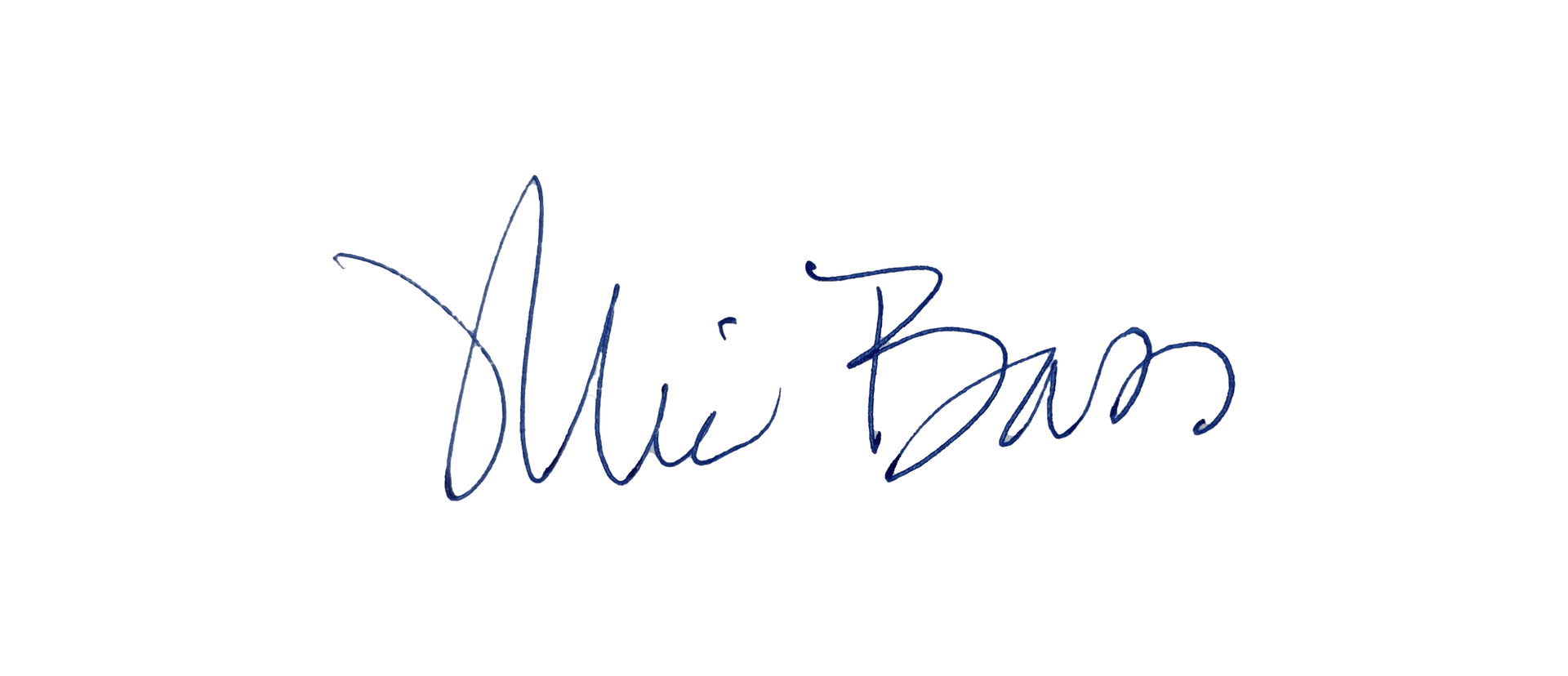 Mia Bass
Chair, Board of Trustees, St. Patrick's Episcopal Day School
Formation of Head of School Search Committee
December 21, 2020
Dear Members of the St. Patrick's Community:
A week ago, our community learned of Head of School Peter Barrett's planned retirement at the end of the 2021-2022 school year. While this announcement was a surprise to many, the Board of Trustees has been preparing for this moment for several years. In the new year, we will embark on a national search to find our next Head of School, relying on a thorough and deliberate process. Confident that St. Patrick's many strengths will attract high-quality candidates, we look forward to meeting them.
Below you will find a list of dedicated members of our Board of Trustees and faculty and staff who will comprise the Search Committee for the new Head of School. These individuals have demonstrated a strong commitment to the Day School and its mission and a deep understanding of the community and our values and goals. We are thrilled to have their participation in such an important endeavor for St. Patrick's.
The Search Committee, for which we will seek formal Board approval at its January meeting, has already met in order to get a strong start on this critical work. Upon our return in January, our search consultants from Spencer Stuart will begin conducting crucial interviews and hosting Zoom meetings to gain an even better understanding of St. Patrick's and hear from you, our community. Please stay tuned for more information on how you can add your voice to this process. In addition, we will send a community-wide survey in January, and we hope you will take part in that as well.
Have a wonderful holiday!
All the best,
Mia Bass
Chair, Board of Trustees
Rebecca Kim
Chair, Head of School Search Committee
Head of School Search Committee Members
December 2020
Mashea Ashton
Trustee and Search Committee Co-Chair, P '25
Rebecca Kim
Trustee and Search Committee Co-Chair, Parishioner, P '24
Mia Bass
Chair, Board of Trustees, Parishioner, P '25, '29
Jamila Felton
Day School Librarian
Kurt Gerhard
Rector, St. Patrick's Parish
Fenner Gibson
Middle School Humanities Teacher, W '03
Katherine Lucas
Secretary, Board of Trustees, P '20, '29
Kai Reynolds
Immediate Past Board Chair, P '17, '21, '23
David Roberts
Treasurer, Board of Trustees, Parishioner, P W '16, '21, '25
Joneis Thomas
Trustee, P '21, '23
Erica Thompson
Assistant Head of School for Equity, Diversity, and Inclusion
Nancy White Vice Chair,
Board of Trustees, Former Head of Nursery School, Parishioner